Air Conditioner Installation In Brisbane
When you need an air installation, you should hire a company that you can trust. The air conditioner is one of the most important component of our house.
Call Us Now
Get In Touch
Look After Your HVAC With Qualified Contractors
If the air conditioning system is not installed properly, you will have issues all along. It will ruin the air quality, cause high electricity bills and reinstallation costs will be much higher than the initial installation. That is why it is important that you invest in high-quality installation services.
Air conditioning system is something that you can't imagine your life without. It helps to keep the temperature of your house or workplace at a comfortable temperature. When the air conditioning system is installed well, you don't have to take a headache about cooling and ventilation, however, a bad job of air conditioner installation will soon cause issues in your AC.
You might notice the parts stop working, excessive noise, your house not cooling effectively, water drippage, and many such issues. Many people simply ignore it until it becomes such a big issue that you have to invest a lot of money to fix the issue. Our company proves installers that can install one or multiple air conditioners in your premises. We have all the necessary equipment and tools for proper installation. We will do our job quickly and effectively so you don't have to call any repair or installers for years to come.
When you want to replace your current air conditioning system and install a new one in its place, let us know. At Air Con Cleaner we will remove the present air conditioning system without harming your property and install a new one in its place. If you are moving house or wanting to move the air conditioner to some other parts of the house, we can safely remove the air conditioner without harming the AC or your house in the process. If your house or workplace doesn't have proper electric points to install the air conditioner, we will install the plug points and wiring for proper installation. We will make the necessary place for the outdoor unit of your AC outside your window or property so it is safe and doesn't get damaged from the outdoor elements.
As a company that believes in 100% customer satisfaction, we make sure you are always happy with our installation. All the clients we have installed the ACs for, have high rated our professionals. They come to us whenever they need reliable service for professionals and people who know what they are doing. We have installed double unit AC, single unit AC, and central ACs as well. We can install ducts and AC vents for your house or business place. We are prompt with our service and provide work on a same-day basis.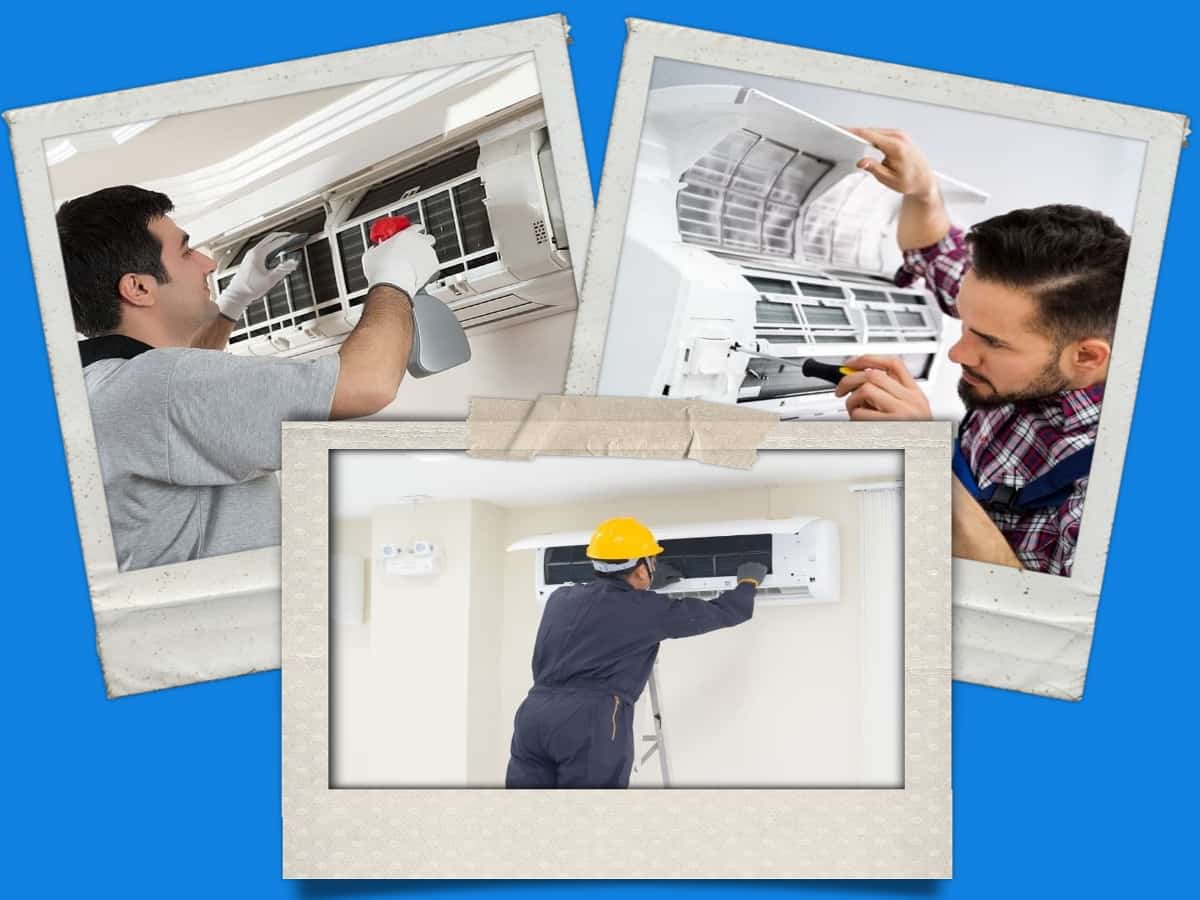 Get In Touch With Us !
You can count on our technician to support you if you are in need of an air conditioner installer in Brisbane. Many of our technicians have over fifteen years of experience and are experienced in delivering professional five-star work and service. In the AC business quality of the equipment is critical but it is much more important to know how to mount the equipment. Weak insulation is the result of many of the problems that occur with systems. Our technicians are all very experienced and have gone through rigorous field training and schooling to give you a thorough assessment of your new air conditioning system. You want to make sure you employ a business that can stand behind its job and have all the necessary assurances and commitments. Give us a call today if you need air conditioning installations.
Email
info@airconcleaner.com.au
Aircon Cleaner is Represented by The Jaric Group – QBCC Licence: 15128877 Unlimited Design |
Electrical Licence: 80306 – ARC Number:AU39136