Affordable Air Conditioner Installation Services In Brisbane
Reasonable cost, professional air conditioner installation services, and a fully functioning air conditioner. These are just some
of the reasons why our clients think we're cool.
Call Us Now
Get In Touch
Trusted Air Conditioner Installation Services
at a Reasonable Cost!
Here at Air Con Cleaner Brisbane, we believe that the way in which an air conditioning system is installed directly impacts your AC's performance. For instance, if the installation of the air conditioning system in your home or commercial property is not done properly, you're going to be dealing with different types of issues as a result. Bad air quality, high electricity bills and reinstallation costs that work out to be higher than the initial installation were the prominent issues that our clients in Brisbane faced before they got in touch with us.
We recognize the importance of a properly installed AC at an affordable cost and our licensed and experienced team of experts know exactly how to go about. Our clients in Brisbane continue to trust in our high-quality air conditioner installation services because they never have to worry about any post-installation issues once we're done. Reach out to us now and put your AC in good hands.
Is it Time to Replace Your Air Conditioner?
The better questions to ask are:
Is your air conditioner more than 10 years old?
Are you dealing with expensive air conditioner repairs?
Are you facing more frequent breakdowns?
Is your home as cool as it used to be?
These questions will give you a fair idea of the situation. If you indeed spend a lot on air conditioner repair & maintenance, it is definitely time to consider a new unit. However, once you decide on it, make sure not to repeat the mistakes you made the first time around.
At Air Con Cleaner, we will remove your present air conditioning system without harming your property and install a new one in its place. Also, if you are moving house or wanting to move the air conditioner to some other room, we will ensure that your AC unit is moved safely too. From making sure your house in Brisbane has proper electric points to installing the air conditioner to making sure the outdoor AC unit is installed safely in a place where it can't be damaged — our in-house contractors will take care of it all.
We are a company that believes in 100% customer satisfaction — delivering you a worry-free experience and making sure you are happy with our installation works . Our clients rate our professionals highly because they know that our team knows exactly what they are doing. Above all, we ensure consistent quality of service for all of our customers.
Types of Air Con Installation Services that We Cover
We have installed double-unit ACs, single-unit ACs, and central ACs as well. In addition to that, our team is also experienced in installing ducts and AC vents for your house or business place. With us, you will not be worrying about any kind of post-installation issues arising from your air conditioning system. Moreover, we are prompt with our service and provide work on a same-day basis.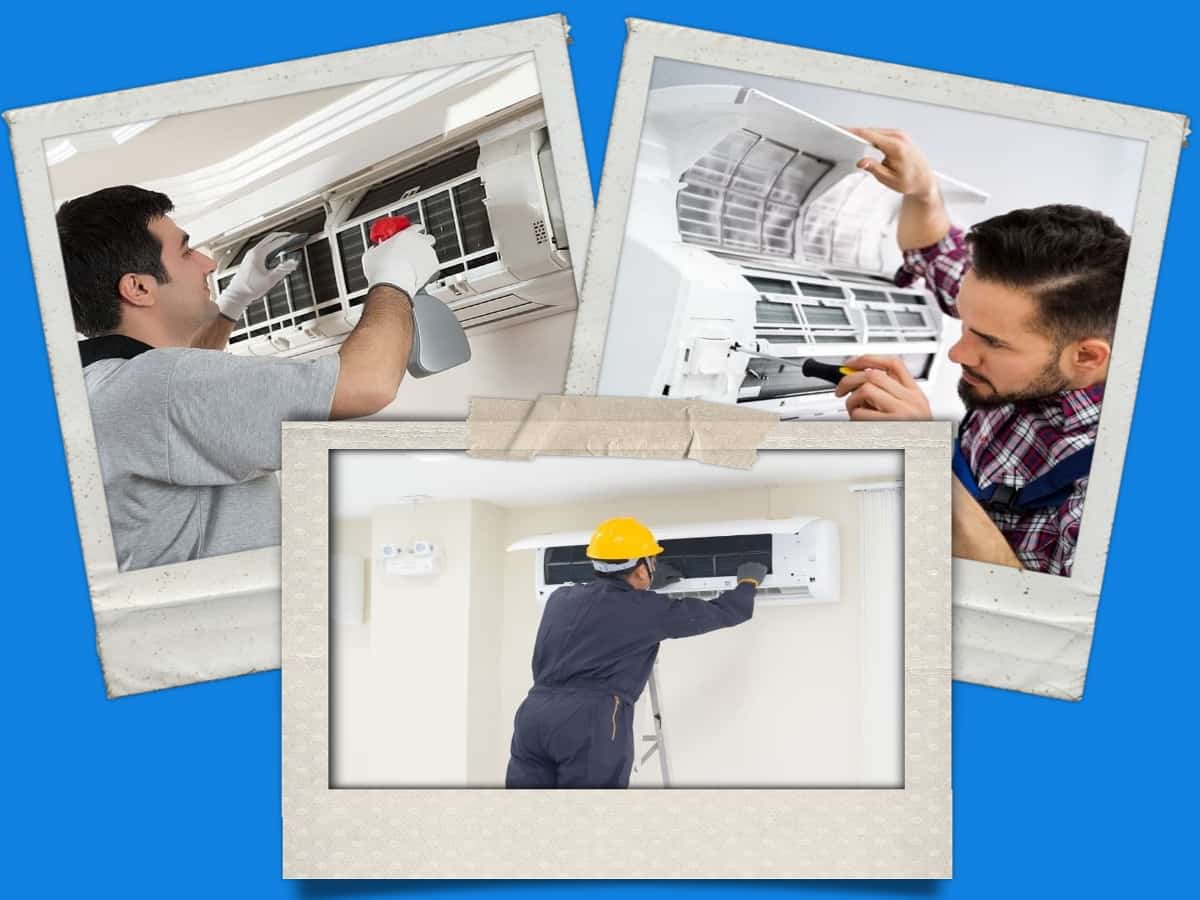 Get In Touch With Us!
Using high quality equipment in an air con installation is important but mounting and piecing the equipment together is just as critical in preventing leakages and long term damage in your air conditioning system. Our technicians have over fifteen years of air con installation and maintenance works. And with that, you can count on us for your next air conditioner installation in Brisbane. We stand by our quality of service and we look forward to being of your service.
Give us a call today and let's get started.
Aircon Cleaner is Represented by
Qualtech Electrical Contractor Lic: 82827